Welcome
---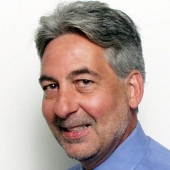 The Top REO and Short Sale Real Estate Firm in the State of Connecticut.
We focus on Distressed Properties ranging from Bank Owned Properties to Properties Owned by Individual Homeowners who owe more than what their properties are worth. We have over 22  years of dealing directly with all
 financial institutions regarding distressed properties. We dedicate ourselves in offering the services that Buyers and Sellers each need. So, if you are looking for Great House and Great Price or need assistance in selling your home in these difficult times, then you have found the Right Company!
Thanks and I look forward to assisting in all of your real estate needs!
AMERICAN HOME REALTY, LLC, REALTORS®
REB.0789726
BOBBYT@AMERICANHRUS.COM
203-927-2214